As I'm going on holiday in October, I've been feverishly looking around for a few bikinis to get me through the week. I work in retail so I know how hard it is to actually find swimwear during the colder months.
Top tip for you all: if you want a bikini it's best to look in Spring, or any other time before Summer, because when the weather gets hotter they are snapped up so quickly. The amount of times I've embarrassingly told a customer that we don't have any bikinis, and yes I do realise it's Summer, is pretty frequent.
When I went to Dorset I really struggled to find anything in shops, with the exception of the sale bikinis in bigger sizes and no matching sets. Now, you might know about my love of
River Island
from my recent post about their Summer prints. I looked on their website and quickly found two gorgeous bikinis that I just had to buy.
I'm not the most confident person when wearing a bikini; I have stretchmarks and cellulite and I don't really enjoy showing my body off in swimwear. But I really think it's worth investing in a good bikini or two, as it's helped me forget about my body hang-ups whilst on the beach (or even in my back garden).
These two from River Island are my new favourite things! The set is sold separately so I did end up spending quite a bit of money on them both. The vibrant blue bikini is made up of elastic so it fits really well whereas the yellow bikini is in a balconette style and is flattering on the breasts. There are other sets in River Island that I have my eye on, and a few other places too.
Links to the websites are attached to the photos.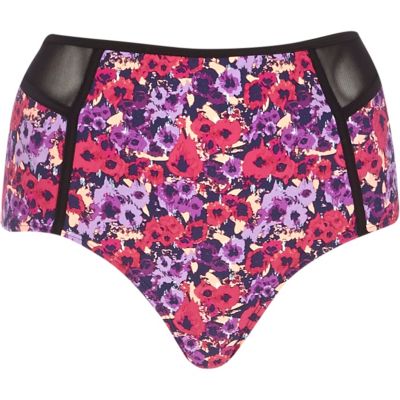 River Island
Next
Triangl
When it comes to bikinis, it's best to start looking early, and if that fails then it's always good to look online. If you're not so confident I'd definitely suggest a high waisted bottom and maybe a kimono. Now I'm on the hunt for a good beach kimono!
Do you have any tips for buying bikinis? Let me know in the comments. Happy bikini shopping!